Covid-19 Update Concerning Classes & Events
In respect of the ongoing request for people to socially-distance and self-isolate themselves, I have discontinued all of my in-studio and cafe classes until further notice. I continue to do monthly online events through ZOOM and other social media means - see my Cards & Cards and Craft Day In-A-Box online events on my calendar or in the sidebar.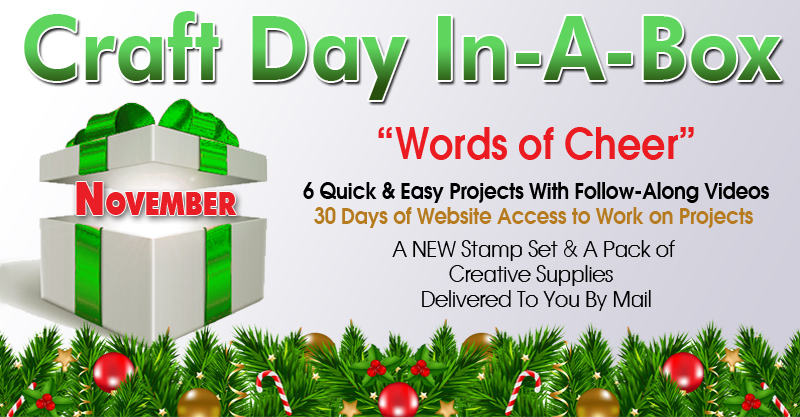 CRAFT DAY IN-A-BOX NOVEMBER
At Home Crafting Event
30 Days of Event Access
6 Fun Quick-and-Easy Projects

REGISTER NOW





At Home Crafting Event
Saturday OCTOBER 16th
4 Fun Quick-and-Easy Projects
Up to 6 rounds of Lucky Hand
HUGE GIVEAWAYS!

REGISTER NOW
Upcoming Classes & Events
Paper Pumpkin Crafting
Paper Pumpkin is for Everyone! No Skills or tools required. Each month a fully designed project kit arrives in a delightful box filled with stamps, ink, and paper—everything cut and ready to go so you can skip right to the fun. Just think of it as creativity in a box.
More Info
SIGN ME UP!