My PAID Tutorials

The following tutorials have been carefully prepared to provide easy to follow steps and instructions that take all the guess work out of re-creating the sample projects shown in the picture. Whether you are a beginner or pro at paper crafting, you should be able to easily make these projects with your own supplies. Many of these tutorials are easily transferable to other stamp sets and papers you may already own.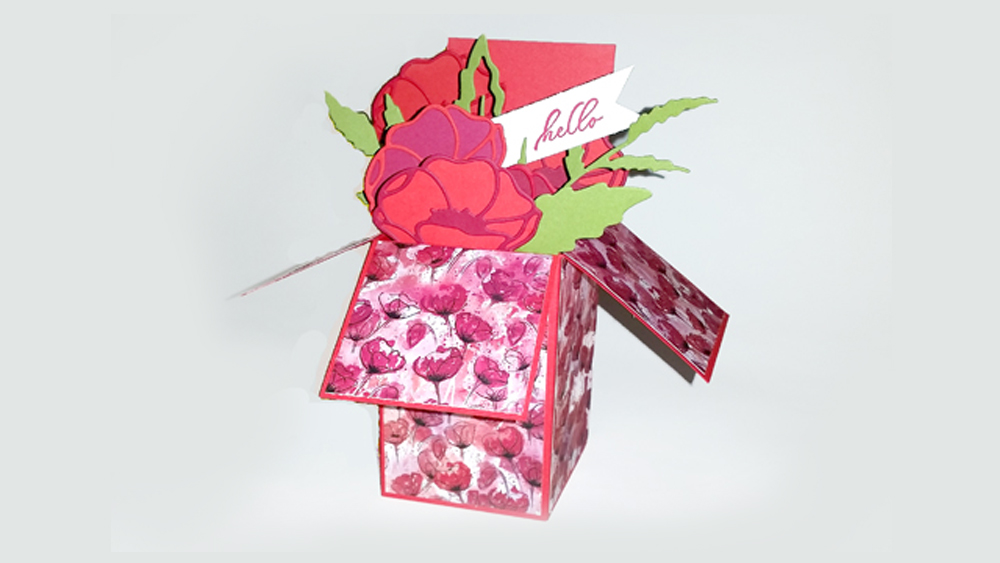 Pop-Up 3D Box of Flowers Card Tutorial

Wouldn't it be great to mail a box filled with pretty flowers to a friend for just 1 stamp? Well now you can. This fun little project makes a nice 3D box full of flowers that folds flat and can be mailed in a standard envelope. Upon opening up, it pops open to reveal it's sparkly surprize.

You could use this same method to embellish with any number of items besides flowers. It could be graduation themed items, or balloons and cake for a birthday - the possibilities are as endless as your imagination for die cut shapes and pieces that you can layer in the top of the box.