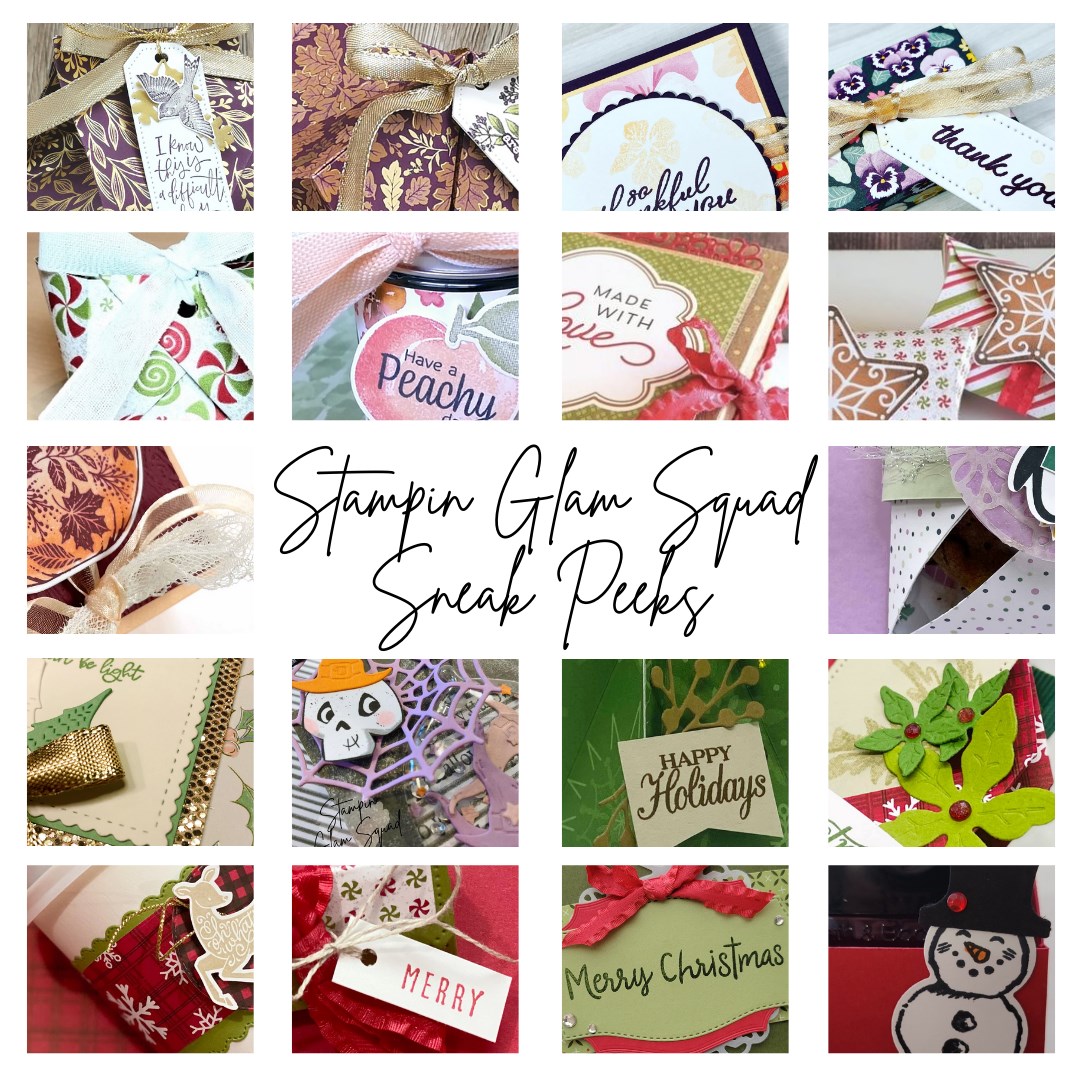 September 2021 Glam Squad Tutorial Bundle - "Sweet Treats"
This is the September 2021 Glam Squad Tutorial Bundle - which includes 18 project tutorials (Yes two BONUS ones this month) carefully crafted for you by talented and celebrated demonstrators from around the globe. Each includes all measurements in metric and Imperial, step-by-step instructions and photos of the completed projects. Projects each month are a mix of cards, 3D items and tags based on a theme - all from current and available product.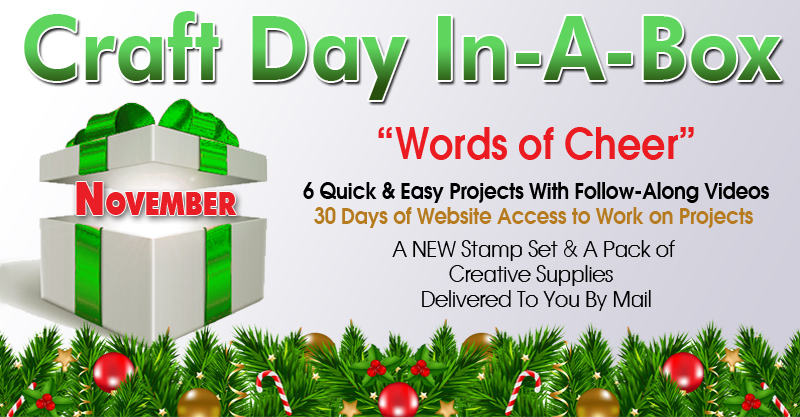 CRAFT DAY IN-A-BOX NOVEMBER
At Home Crafting Event
30 Days of Event Access
6 Fun Quick-and-Easy Projects

REGISTER NOW





At Home Crafting Event
Saturday OCTOBER 16th
4 Fun Quick-and-Easy Projects
Up to 6 rounds of Lucky Hand
HUGE GIVEAWAYS!

REGISTER NOW
Upcoming Classes & Events
Paper Pumpkin Crafting
Paper Pumpkin is for Everyone! No Skills or tools required. Each month a fully designed project kit arrives in a delightful box filled with stamps, ink, and paper—everything cut and ready to go so you can skip right to the fun. Just think of it as creativity in a box.
More Info
SIGN ME UP!